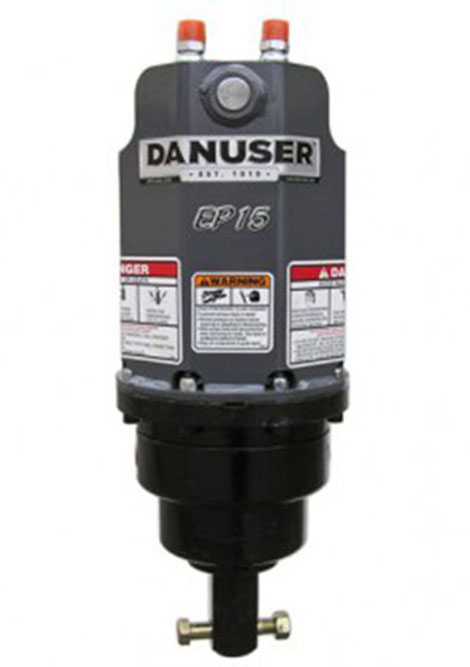 Danuser EP series auger drives
the EP series by Danuser is a heavy-duty option at an economical price!
the EP has a lifetime warranty covering output shaft pull out! With an innovative planetary design with fewer internal components that are completely sealed and running in oil, the EP is a machine that is ready to tackle any job. The compact housing design and hoses routed out the top allows deeper digging in tight locations.
available as a complete assembly including hoses, couplers, universal mount and cradle, or as a drive unit alone
models range from 6 gals per minute to 35 gals per minute
available in round or hex drive
Warranty
Lifetime on output pullout!
3-years